Dental Crowns Near You
Although there are a lot of ways that you can go about restoring a broken tooth, one especially great way is receiving a dental crown. These custom-made caps are designed to fit over the top of your tooth to keep plaque and tartar from building up. Your smile overall will be strengthened as well.
For more information about dental crown treatment in Mokena, call our dentist's office to get started.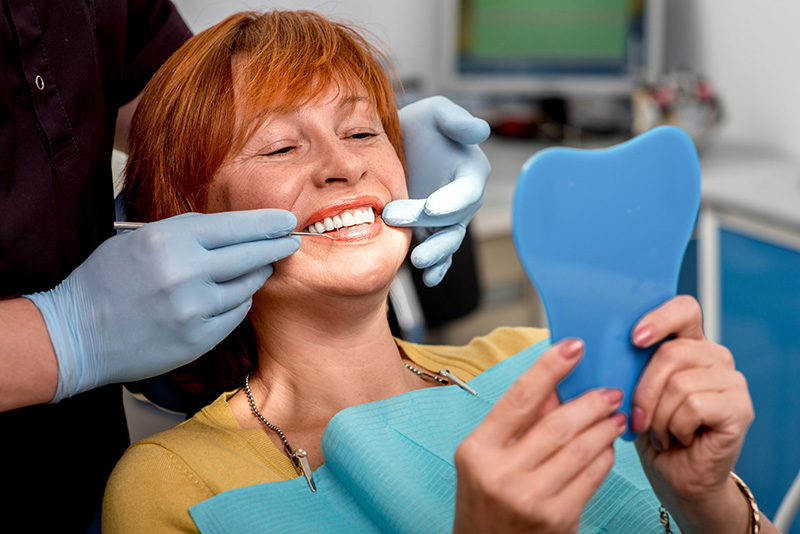 Receiving Dental Crowns Procedure in Mokena
A dental crown is a reliable and permanent option to repair your tooth and, by extension, your ability to chew. They improve the cosmetic appearance of your smile too.
This prosthetic is created to satisfy your oral dimensions so that it doesn't wiggle or shift out of place. Dental x-rays and impressions are taken to do just that. Your crown can be made of metal, porcelain, and composite resin; porcelain and resin are great options if you don't want them to be noticeable when you talk or laugh.
There are many reasons why our dentist may recommend receiving dental crowns near you, and that includes the following:
Your teeth are chipped or cracked.
Your tooth has sustained a lot of decay.
Replacing a damaged filling.
Protecting a tooth that has a cavity, but a traditional filling isn't suitable enough.
Protecting a tooth that's received a root canal.
If you're unsure whether you need a tooth crown, don't be afraid to speak to our best crown dentist near you. They'll be able to identify whether you're an ideal candidate for this process. They'll also be able to walk you through the treatment from start to finish, so you don't encounter any surprises.
Are you interested in receiving dental crowns in Mokena? Our staff is happy to answer any questions you might have. Come in or visit our website to book a consultation today!