Mouth Guards Near You
Just like it's important to protect your skin from the sun and your eyes from bright lights for them to function properly, protecting your teeth is crucial too so that you can eat and talk without any pain or problems.
Our teeth are strong, but that doesn't mean they aren't susceptible to damage. Wearing a mouth guard is a great way to preserve not just your teeth but your entire smile. Contact our local dental practice for more information about mouthguards in Mokena.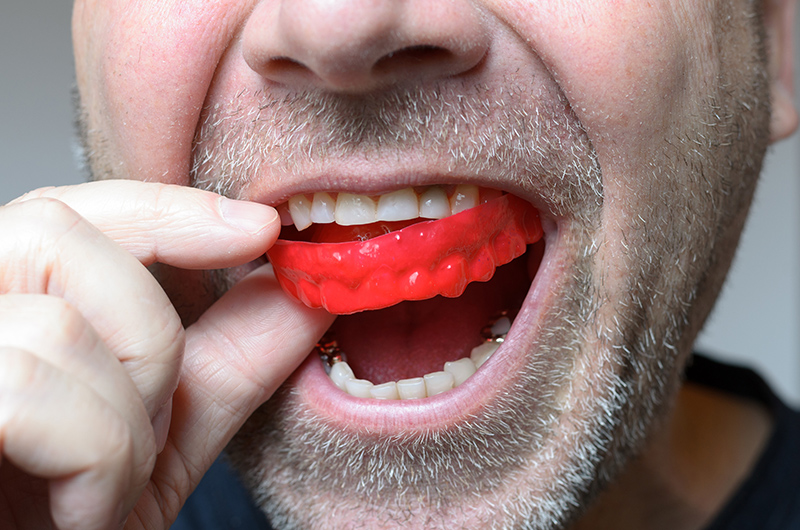 Reasons to Consider a Mouth Guard
There are many reasons why you may want to consider purchasing a dental guard. These devices help preserve your teeth from:
Grinding and clenching (also known as bruxism)
Developing temporomandibular disorders (TMD). This refers to issues with jaw alignment which influences your ability to bite and chew properly.
Getting hit while playing sports.
Soft tissue damage, specifically to your gums, the inside of your cheeks, tongue, and lips.
Getting chipped or cracked.
Being knocked out.
Nerve damage.
When it comes to receiving a mouth guard, you can have one that's custom-made or you can obtain a boil-and-bite or stock mouth guard. Custom mouthguards in Mokena that are fabricated at a dental lab will fit your mouth precisely, so you won't have to worry about it slipping out of place. And it will be much more comfortable.
Are you interested in learning more about mouthguards near you? Our dental office has got you covered! All our staff is ready to assist you with all your oral health needs. We'll guide you every step of the way as you work to repair and preserve your beautiful smile. Visit our website to book an appointment today!